Our first general issue movie. Come and join us while we whisk you away from cold, wet, Wickenby to the Greek island of Kalokairi, for our ultimate feel-good movie, Mamma Mia!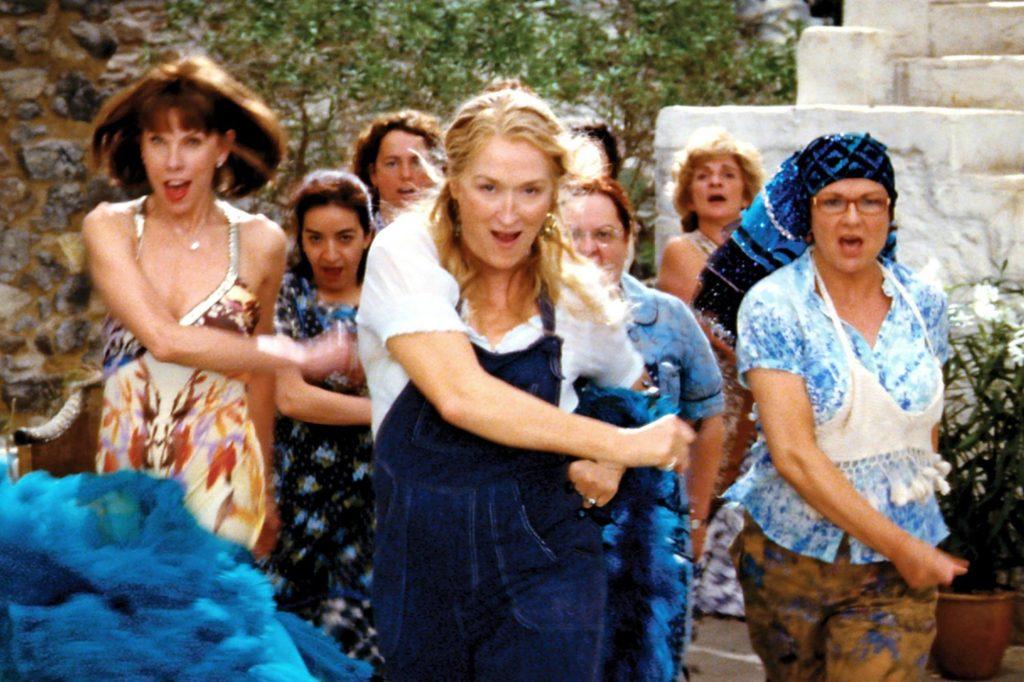 Have a beverage from The Bent Broad (our very reasonably priced licensed bar), close your eyes, any you're there!
The story of a bride-to-be Sophie Sheridan who reveals to her bridesmaids that she has secretly invited three men to her wedding without telling her mother, Donna. One of the three men is Sophie's father, but which one: Irish-American architect Sam Carmichael, Swedish travel writer Bill Anderson, and British banker Harry Bright. She hopes that her father will give her away and believes that after she spends time with them, she will know which is her father.

Runtime: 108min
Certification: PG
Production Year: 2008